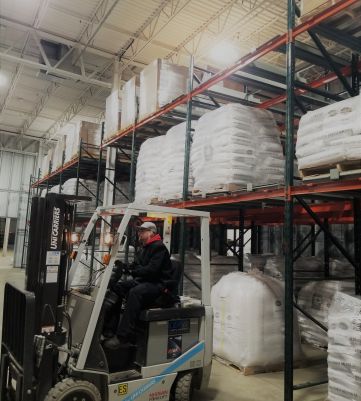 Warehousing/Distribution
We are able to customize a storage, fulfillment and distribution system to the specific needs and requirements of your business.
44,000 sf -- Food Grade Facility
Easy Freeway Access I-94, I-43, I-894
Cross Docking
Short or Long Term Loaded Ship Container Storage
Custom Short and Long-Term Storage Rates
Storage Services Designed to Fit Your Needs
Bulk and Rack Storage
Online Inventory Management, Control, and Reporting
Product Consolidation
Electric Equipment for Material Handling
Order Fulfillment that includes Palletizing, Shrink Wrapping and/or Banding
Expedited Truckload Service from Warehouse to End User
Same Day Shipping and Just in Time Deliveries
Great for storing wine, malt, packaged foods, pet food and more.

Call us today for your tailored Warehousing solution!