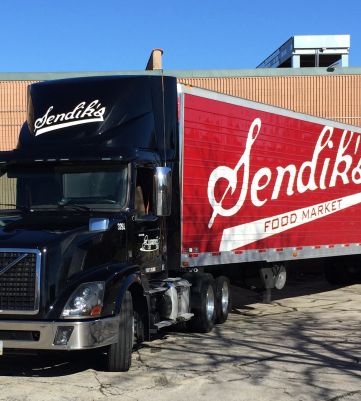 Dedicated Fleet Services
Dedicated Fleet Service is one of our primary business units. We have the abiltiy to provide customers a single truck up to 100 trucks, depending on your business needs. PC Logistics is focused on building a variety of tools to help customers better manage their freight. With the combination of our fleet and technology, we are in a category of our own.
By offering personalized dedicated fleet management, we allow you to concentrate on your core business and leave the transportation management to us. We have the experience and ability to provide you with solutions for all your transportation needs.
Types of Equipment:
Lift Gate
Straight Truck
Refrigerated Tractor/Trailers (T/T), Straight Truck and Cargo Van
Van (T/T)
Cargo Van
We provide you with total visibility and efficient fleet management through our onboard Global Positioning System (GPS) that is installed in all PCL equipment.
Live Tracking
Route Management Tools
Transportation Management Reports
Auto-Email Alerts